Past Exhibits
Cardinals Display
Hunting
Scout Display
Reverend Brattin Quilt
Albert Stubblefield's Desk
Creamery Quilt
Dr. Mary
Salyer Dental Display
Charles Willis' Desk
Country Store
Cassville Blues
Cardinals Display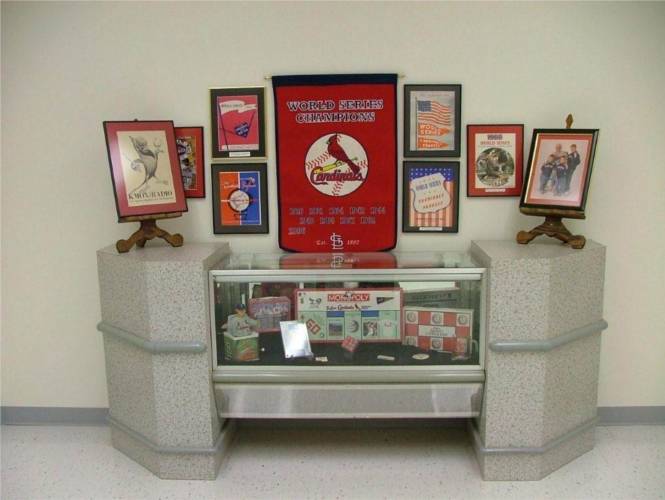 This great collection includes signed baseballs, seats from the old Busch Stadium, figurines, photographs, and much more.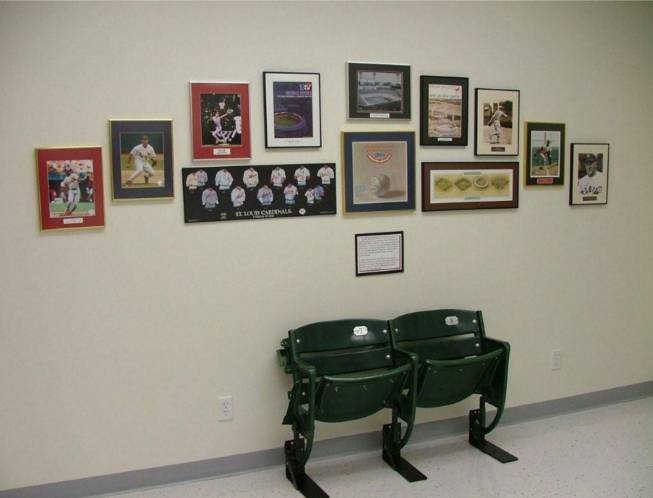 Hunting and Fishing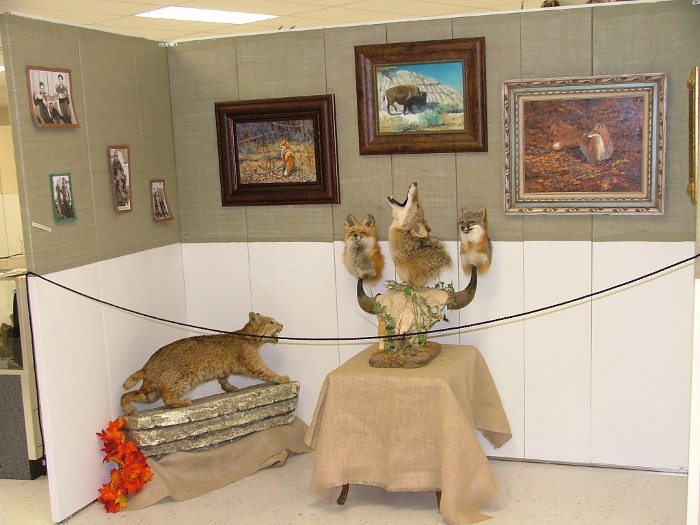 Scout Display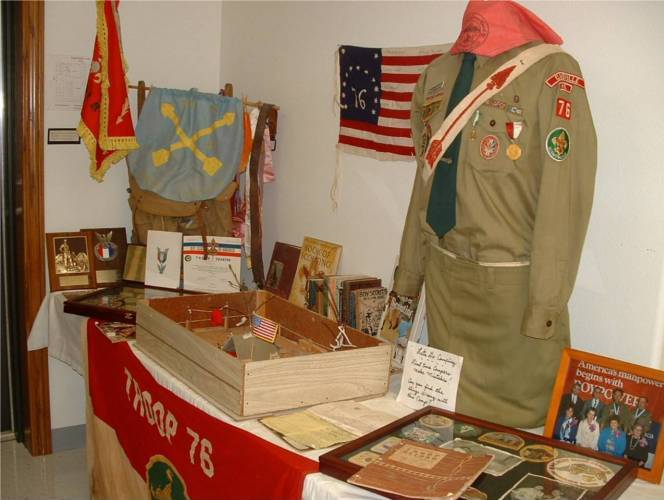 This scout display was donated in large part by Charles Vaughan (1927-2007). A memorial tribute to him was held on February 9, 2008. Vaughan served as the Scoutmaster for fifty years. His tenure resulted in 78 scouts attaining Eagle status. The original charter for Troop 76 is here signed December 31,1964 when the Cassville Rotary sponsored the organization.
Reverend Brattin's Quilt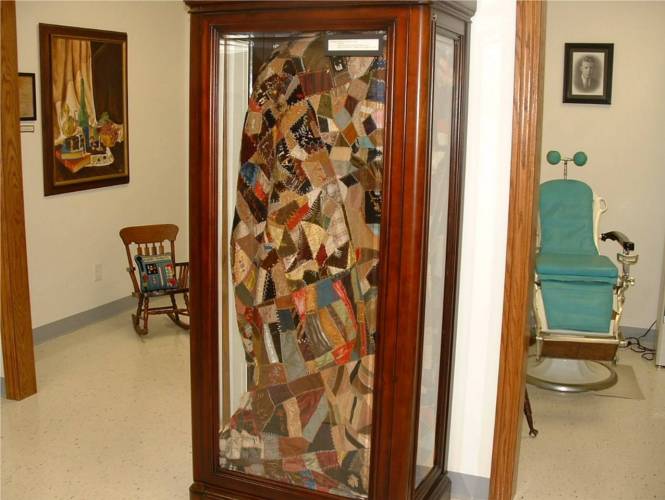 This quilt was made in 1894 by members of the Antioch Baptist Church. It was given to Reverend Brattin as a Christmas gift.
Albert Stubblefield's Desk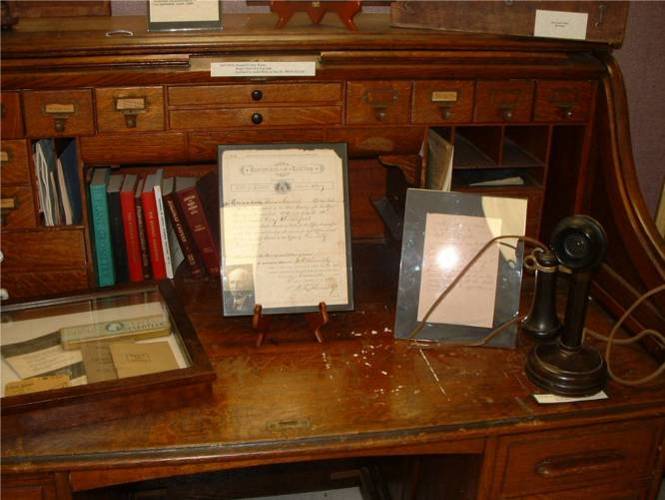 Albert Stubblefield (1901-1968) was the son of Clay Stubblefield (1856-1928). Clay was the Barry County Surveyor from 1881-1888 serving two terms. Albert was the Barry County Surveyor from 1941-1948 also serving two terms. His office was in the courthouse and his salary was $100 a month. On display is Albert's desk along with some surveying tools.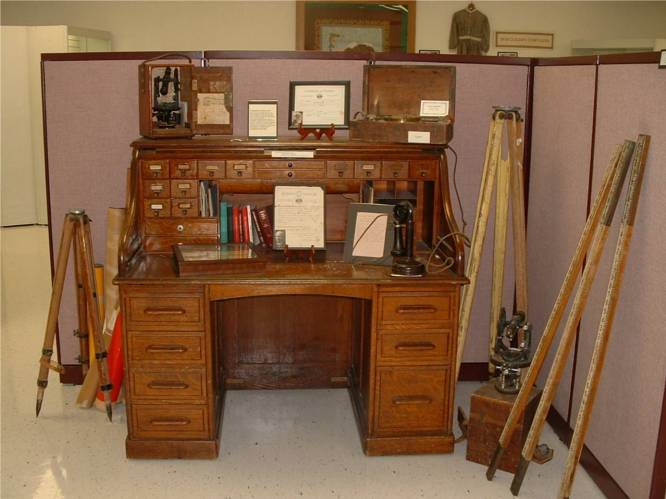 Creamery Quilt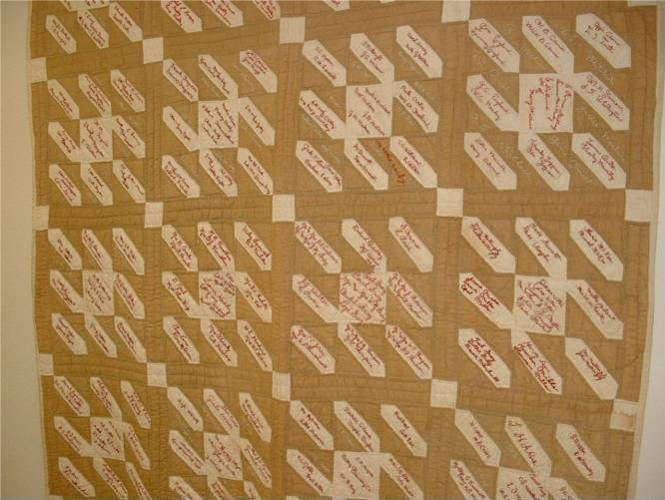 This Quilt was made by employees of The Barry County Creamery. The quilt has close to 500 names on it and was made in the 1914/1915 era.
Names On Quilt
Dr. Mary's Display

Dr. Mary was born March 1, 1914 in Exeter, Missouri. She went to the University of Arkansas School of Medicine in Little Rock where she was one of only 2 girls out of a class of 61. She opened her first practice in Eureka Springs, Arkansas. Much of her business there was home delivery of babies. Ten dollars was the charge for a home delivery. In 1939 she moved to Cassville where she worked, still delivering babies primarily. She died on November 3, 2002 at the age of 88.
Salyer Dental Display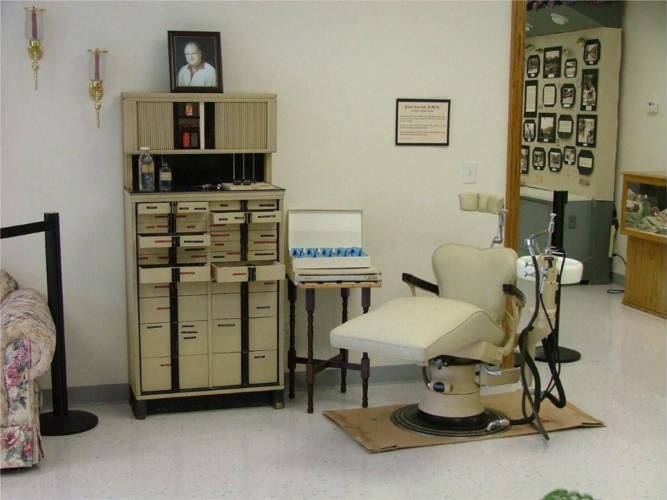 These are Dr. Salyers' items. His office was on 601 Main Street. On display is a dentist chair and a cabinet with equipment. He retired December, 1991.
Charles Willis' Desk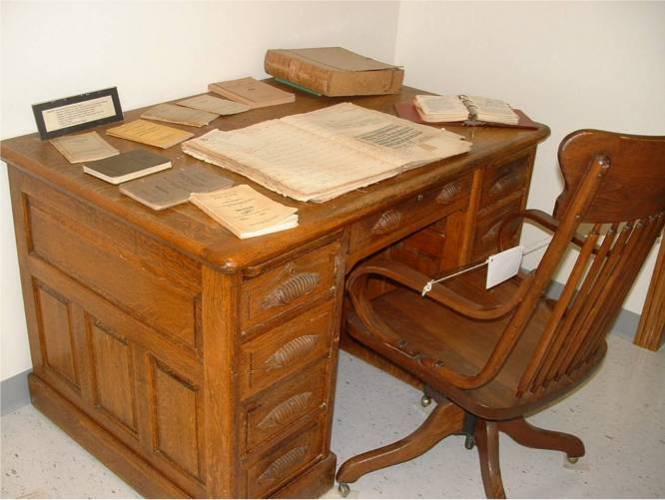 This oak office desk is from the 1800's. It was used in the office of C. D. Manley of Manley Insurance which became Willis Insurance agency in 1932. On display with his desk are 17 various books, manuals, and booklets.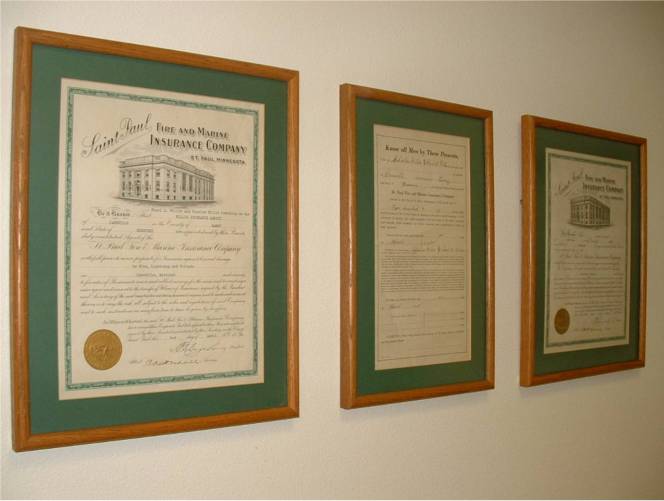 Country Store Seed Counter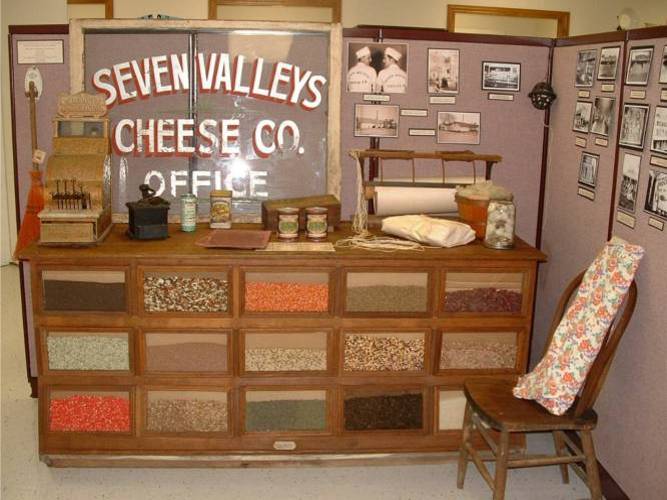 This counter is a Sherer counter, made by Sherer Bros. Co. It was made at 33 & 35 River St. Chicago, USA by Joliet factory and is counter No. 7245.
Cassville Blues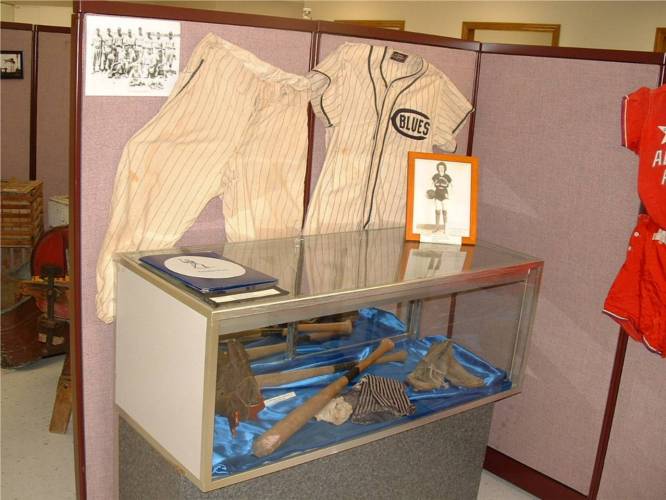 The Cassville Blues were a baseball team in the early 1950's from Cassville. They went 18-6 in 1951. Teams they played included the Shell Knob Rockets, Neosho Panthers, and Monett Independents.